Howard A. Schmidt (October 5, 1949 – March 2, 2017)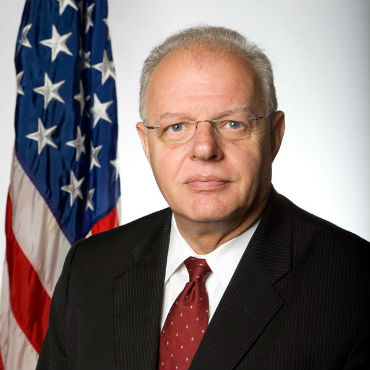 In December of 2016, the ISSA Education Foundation (ISSAEF) honored Howard Schmidt by naming a scholarship after him upon his retirement. He was a great supporter of both ISSA and ISSAEF. He passed away a short time later in March 2017.
Howard joined the ISSA Board of Directors in 1997 when he was Director of Information Security at Microsoft. He went on to serve as its President from 1999 – 2002 and again for another 4 years from 2006 – 2010. ISSAEF was being formed during Howard's first term as President.
In October 2008 he was named one of the 50 most influential people in business IT, by readers and editors of Baseline Magazine.
In December of 2009, Schmidt was named as the United States' top computer security advisor to President Barack Obama. Previously, Schmidt served as a cyber-adviser in President George W. Bush's White House and has served as chief security strategist for the US CERT Partners Program for the National Cyber Security Division through Carnegie Mellon University, in support of the Department of Homeland Security. He has served as vice president and chief information security officer and chief security strategist for eBay.
Schmidt, a CISSP and CISM, served on the Board of Directors of the International Information Systems Security Certification Consortium,e.g. (ISC) ²; was the first Fellow of (ISC)2and received their prestigious Hal Tipton Award in January of 2017.
Schmidt held a Bachelor of Science degree in business administration(1994) and a Master of Arts degree in organizational management(1998) from the University of Phoenix. He also held an honorary doctorate degree in humane letters. He was a professor of practice at the Georgia Institute of Technology's GTISC, professor of research at Idaho State University, adjunct distinguished fellow with Carnegie Mellon's CyLab, and a distinguished fellow with the Ponemon Institute.
He was featured on various worldwide television and radio shows including, BBC, ABC, CNN, CNBC, and Fox TV talking about cyber-security, investigations and technology. He is a co-author of The Black Book on Corporate Securityand author of Patrolling CyberSpace, Lessons Learned from a Lifetime in Data Security.