ISSAEF Honors Woman Hall of Famer with New Scholarship 
Ms. Shon Harris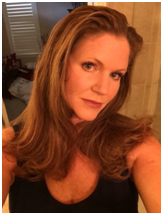 ISSA Education Foundation (ISSAEF) announces its first ever privately funded scholarship honoring the memory of Shon Harris for her exceptional commitment and lasting contributions to the profession. Ms. Harris, who passed away in 2014, was posthumously named to the ISSA Hall of Fame in October of 2015 in Chicago. Accepting the award on her behalf (to a standing ovation of ISSA members at its awards event) was her Mother, Ms. Kathy Conlon.
ISSAEF President, Steve Haydostian, said, "ISSAEF leads the way in establishing information security scholarships, honoring the memory of security professionals and partnering with ISSA Chapters to grant regional scholarships. Continuing our innovation, I am pleased to announce that a new scholarship in memory of Shon Harris being in 2016. Our first scholarship, named after a woman security educator, symbolizes the great contributions of all ISSA female members past and present."
This scholarship, which had its first donation made in October of 2014, completed its seed funding at the 2015 annual conference and is now funded through 2018. Those also wishing to contribute to future years of the Harris scholarships can do so via PayPal are included on the Donate page.